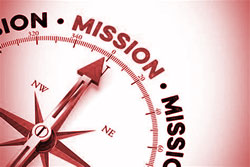 Corporate Mission
The mandate of the joint venture company is to provide a boost to the rail infrastructure in the state of Odisha. There are several regions in Odisha having long pending demands for construction of new railway lines. There is need for development of rail infrastructure for critical connectivity and capacity enhancement in the state to accelerate socio-economic development.
ORIDL is the institutional platform of Government of Odisha and Indian Railways for creation of railway infrastructure through participatory mechanism. ORIDL aims to give a thrust to the development, financing and implementation of the high priority railway projects already identified by the Government of Odisha and also to identify such other Rail line projects with the objective of overall development of the state. The company is having wide ranging jurisdiction as mentioned in the Memorandum of Association and has immense potential to contribute to the socio-economic development of the state.
The Company is managed by the Board of Directors comprising Chairman, Managing Director and two nominated Directors each from Government of Odisha and Ministry of Railways. The Company has the mandate to develop viable railway projects, by itself or through a subsidiary /special purpose vehicles, including projects with viability gap funding.